Social Media Agency in Charlotte, NC
Social media advertising seems simple on the surface, but putting it into practice can be complicated. In an increasingly complicated world, professionals provide services that help businesses navigate social media advertising and stand out.
What is Social Media Advertising?
Social Media Advertising (also called Paid Social Media) is a very effective way of improving brand awareness and generating leads or sales for an e-commerce business. This category usually includes the following platforms: Facebook, Instagram, LinkedIn, Reddit, Pinterest, Tiktok, and Twitter.
Each platform allows advertisers to target users based on various criteria such as age, location, job title, interests, behaviors, hobbies, and device use. Some platforms, like Youtube, Instagram, and Tiktok, have the potential for influencer marketing to reach users in another way. Unlike Social Media Management, social media advertising has the potential to increase ROI rapidly.
Social Media Advertising Agency in Charlotte
Our clients experience a high ROI from Social Media Advertising due to our specific targeting and high-quality creative assets.
We help customers that are facing the following concerns:
Our Social Media Marketing Services
Connect with your prospects online and generate new business opportunities today with the support of a professional social media advertising agency.
When it comes to advertising using social media campaigns, Facebook is one of the biggest names in the game. With over 3 billion active users a month and ads reaching over 70% of them, you're highly likely to connect with potential customers here. Facebook users are typically men and women between the ages of 18 and 35.
But knowing that won't magically transform your social media campaigns on Facebook. Our team of professional marketers is experienced in developing high-return campaigns for businesses of all sizes.
LinkedIn is a professional networking-oriented social media platform with nearly a billion users. If your company's products or services are meant for businesses, this is the platform you need to advertise through. LinkedIn is a great way to get the attention of decision-makers who (and over 50% of those use LinkedIn to vet organizations!).
Since six people get hired on LinkedIn every minute, it's also a great place to advertise if you're trying to woo potential talent. Does your brand help people in their job search? 50 million people use LinkedIn as part of their job search every week. We can help you connect to the right audience on this specialized platform.
As social media apps go, Instagram is incredible. It's a photo-based platform with 1.5 billion daily users. Maintaining a healthy profile on this platform almost requires professional social media management at some stage of the process.
Does your business need Instagram advertising? That depends entirely on your audience, which can be a little trickier to pin down on Instagram than other social media platforms. Nearly 60% of adults in the U.S. use Instagram daily, but 14% of American adults have never heard of it.
That's why we take the time to understand your brand and its ideal customers. Work with a social media advertising agency that understands, and can help you navigate, diverse platforms.
If you want to grab the attention of world leaders, more than 80% of them are on Twitter. The half-life of a tweet is only 24 minutes, but you can reach individual portions of the population with it. Twitter has a vast and diverse user base, with most of the platform's daily users living in the U.S., India, and Japan.
At Wedgewood Marketing, we take the time to understand each platform's unique features and how to make them work for you.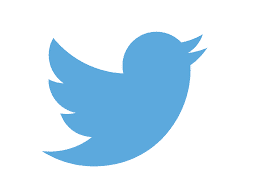 Read our most frequently asked questions about Paid Social Media and how we can help your business thrive online!
What is the difference between PPC & Social Media Advertising?
Pay-per-click advertising is an inbound Marketing channel where people are looking for your product and/or service. Depending on the results of the Search Engine page, they will click on one or multiple ads. Like its name suggests, PPC charges advertisers per click.
On the other hand, Social Media Advertising is an outbound channel. Platforms will charge advertisers per ad impression. Therefore, targeting and ad quality are crucial for its success. A poor written ad targeting the wrong people will cost a lot in impressions and generate very few clicks.
How much should I spend on Social Media?
This will depend on your business goals and your target market. Most of the time, the level of competition will define the cost of advertising. Advertising for attorneys will naturally be more expensive than for landscapers. That being said, we always recommend a minimum budget of $500/month to start.
Also Serving: North Carolina, South Carolina, Virginia, Rock Hill, Fort Mill, Columbia, Gastonia, Huntersville, Lake Norman, Winston-Salem, Greensboro, Durham, Raleigh, Wilmington, Asheville
Schedule Your
Free Marketing Audit
Fill out the form below about how we can potentially help you!
We dive into your Digital Marketing strategy and provide you with insights regarding: