Increased return on investment.


Lowered ad spend. Boosted conversions.
With an increasingly competitive marketplace, these goals can feel like a pipe dream. Our dedicated team of marketing professionals can help you uplevel your Amazon PPC strategy.
Pay-Per-Click (PPC) Advertising Strategies Built for Your Business
Among Amazon Marketing Services, Pay-Per-Click advertising is the best way to create an immediate impact on your sales. However, it can be a quick way to waste some hard-earned advertising dollars if the campaigns aren't set up properly.
That's where we come in. As a professional Amazon PPC agency, we know how to create the right marketing strategy for your business. Our clients have experienced as much as 3000% return on ad spend in the first month.

We are more than satisfied with the results, workflow, and new ideas that WW has to offer.
VP of People & Strategy, LightRx Face & Body

Wedgewood Marketing has definitely helped our business grow.
CEO & Co-Founder, Wooden Robot Brewery

Wedgewood has done an awesome job helping me get the visibility I had envisioned for my business. After partnering with them I have seen a huge increase in traffic to my site and couldn't be happier! They actually listened to what I wanted to do and what I wanted to spend, then created a plan built specifically for the needs of my business. These guys are awesome, will definitely be sticking with them moving forward for all my SEO and PPC needs!

Couldn't be happier with Wedgewood. An actual customized plan that delivered quick and continual results. Truly best in class service. Highly recommend for any business that is serious about results from their marketing investment.

Great company to work with! Very knowledgeable and extremely helpful. They put together my accounts and SEO on my websites to get me up and running in the right direction. Rely on the experts don't reinvent the wheel, trusting people who know the business will save you time and money in the long run!

Wedgewood has done great work for us in SEM and all things digital. Very helpful in teaching our internal team to help everyone on both sides get better results and work as a team. Way different than all the other agency relationships we've had in the past!

In my experience, Wedgewood does a great job using true analysis for making decisions regarding digital advertising placement and language. Where as other digital marketing shops I've worked with have been reluctant to provide an honest perspective on proposed marketing tactics, Wedgewood has always used numbers to justify campaign spend.
Save Money, Increase Revenue
Wedgewood Marketing is more than another Amazon PPC agency in Charlotte. We're a performance digital marketing agency with a track record of reducing ad spend while increasing leads by 39% or more.
Increase Your Impressions
The first barrier to a successful Amazon digital marketing campaign is reaching your audience, or making an impression. Most PPC campaigns, including ⅔ of Amazon's, are keyword-based. It won't matter how compelling your ad is if your customers never see it.
Our team has extensive experience in search engine advertising, and we provide in-depth keyword research as part of our services.
The other aspect of impressions is bidding. If your bids for keywords aren't competitive, your ads still won't reach your customers. That's why we help you develop a strategy that can grow and change with your business and the market.
Improve Your Click Through Rate (CTR)
There are a couple of reasons your CTR might be lower than your competitors'. The first possibility is that the keyword research driving your campaign is bad. Your keywords could be too broad or reaching the wrong audience entirely.
Whether you're the owner of an Amazon business or handling marketing for an independent company, we can help. We take the time to understand your offerings, your audience, and how to connect them before we spend any money.
The other reason for a low click through rate is that the ad isn't compelling enough. Our skilled team. Working with top Amazon marketing agencies like Wedgewood can help you develop the ad content you need to improve sales.
Lower Your Cost per Click (CPC)
There are a lot of ways to lower ad spend, but one of the simplest ways is to lower your cost per click. The average CPC on Amazon is $0.89, but it depends on how in demand keywords are. We have experience using longtail keywords to lower ad spend while increasing leads.
Wedgewood Marketing is a cutting edge Amazon PPC agency in Charlotte. Our PPC advertising process takes advantage of artificial intelligence (AI) and machine learning to drive success. By using AI to constantly analyze and improve your campaign, we can help you get the results your business needs.
Boost Your Conversion Rates
Low conversion rates can be the trickiest problem to resolve in an advertising campaign. For Amazon sellers, they can be a sign that your campaign needs work, your listing is lacking, or both. That's why we start with a comprehensive audit of your existing campaigns and listings.
Our team of digital marketing professionals work closely with you every step of the way. We're only a performance digital marketing agency because we help Amazon sellers like you.
Let the team at Wedgewood Marketing help you take your business to the next level.
Stand Out in a Competitive Market
It's the 21st century, and eCommerce has risen to new heights. With 6.5 million sellers on Amazon alone, Amazon sellers have to do everything in their power to make get interest and make sales.
Instead of struggling to learn things like search engine optimization, you should focus on making sales. We handle digital marketing for businesses like yours nationwide, handling everything from social media marketing to website development.
Trust our experienced marketing team to develop the winning Amazon PPC strategy for your business, big or small.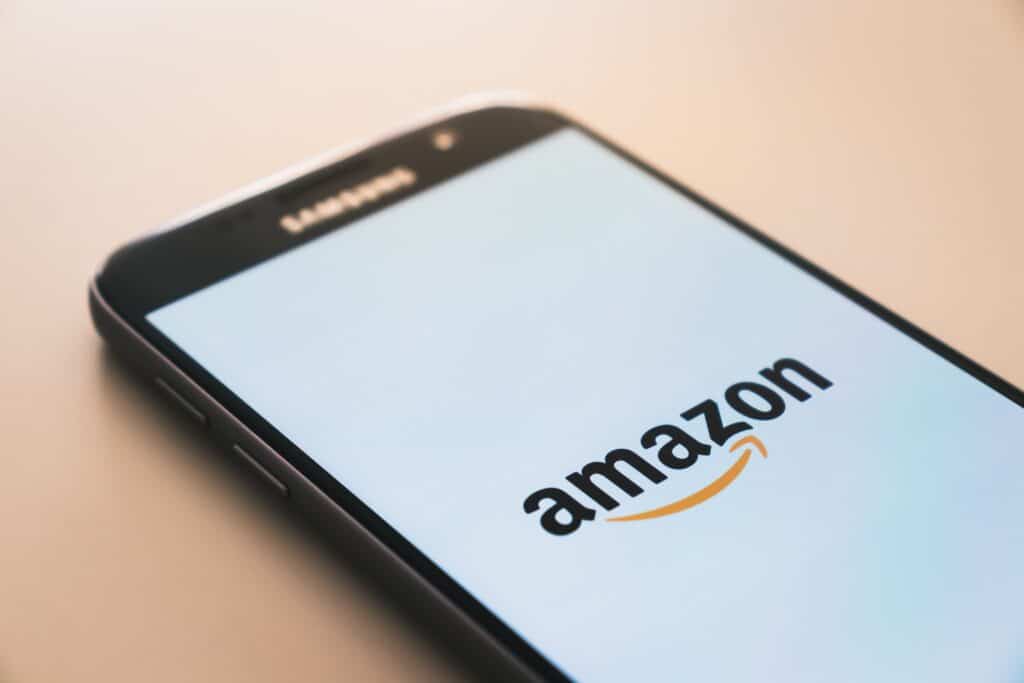 Amazon PPC Agency in Charlotte
We understand how complicated PPC campaigns, search engine optimization, and social media advertising can be. That's why we have a team of experienced marketing professionals working together to handle unique business needs in the modern marketplace.
They know things like, Amazon PPC has three types of ad campaigns (which we describe below): Amazon Sponsored Brands, Amazon Product Listings, and Amazon Product Display Ads. Blending together proven techniques and innovative new solutions, our Amazon PPC agency is ready to help, whether it's your first campaign or fourteenth.
We usually help customers that are struggling with the following situations:
Our Amazon PPC experts take the time to run an audit of your business, design a Marketing plan for Amazon, launch, and optimize campaigns to maximize your ROI.
Start with a Free Audit of your Amazon account with the link below
Different Types of Amazon Ads
Enhance your Amazon Listings with the right Amazon marketing agency.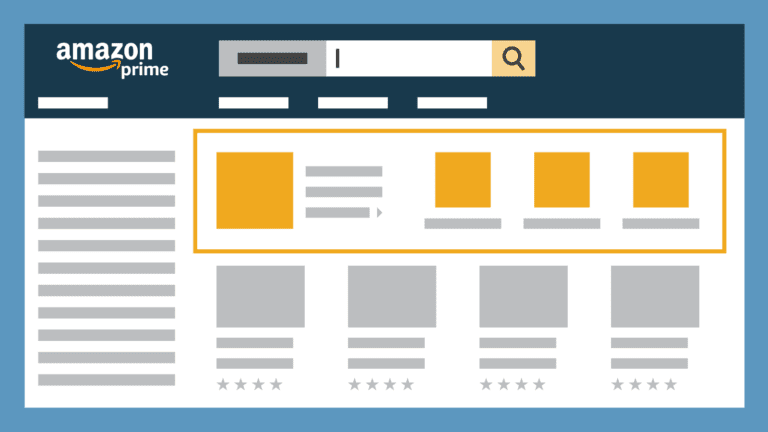 Sponsored Brands Ads were previously named headline search ads, since they appear at the very top of the search results page. Those ads include the brand's logo, a tagline, a banner image, along with three products. Everything is customizable here including the landing page.
Those campaigns follow a pay-per-click model where the highest bidder gains the top spot. Budgets can be set on a daily basis. In 2021, roughly half of business owners on Amazon felt Sponsored Brands Ads had the highest return on investment.
While this style of ads can be used to showcase products, it's a great way to introduce your brand to a new customer. They'll see products related to their search alongside materials introducing your company.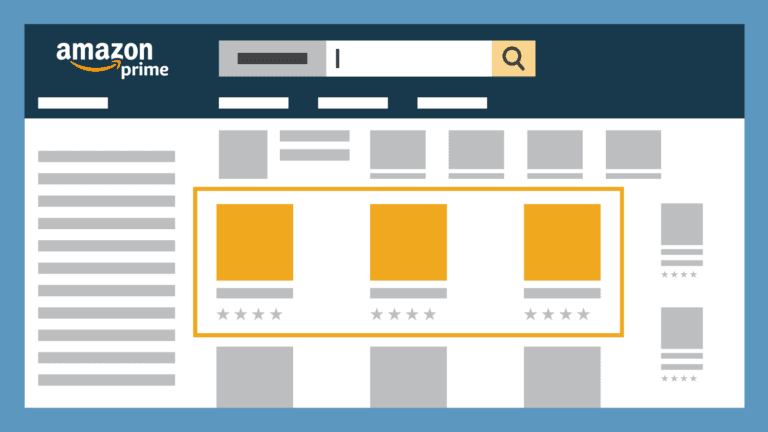 Amazon Sponsored Product Ads
Sponsored Products Ads are located right under the sponsored brands section of the search results page, but also on product pages. They are usually marked with an "info" icon with the label "Sponsored".
This campaign type is also pay-per-click with the ability to set daily budgets. Sponsored Product Ads help your listings come up earlier in search results. While they aren't necessarily in prime position, they do highlight your items across pages, even overriding search results.
Amazon claims their platform makes it easy to create successful ad campaigns as a beginner, but you can expect greater success with a helping hand. Still, Amazon has some of the best tools for advertisers on the market.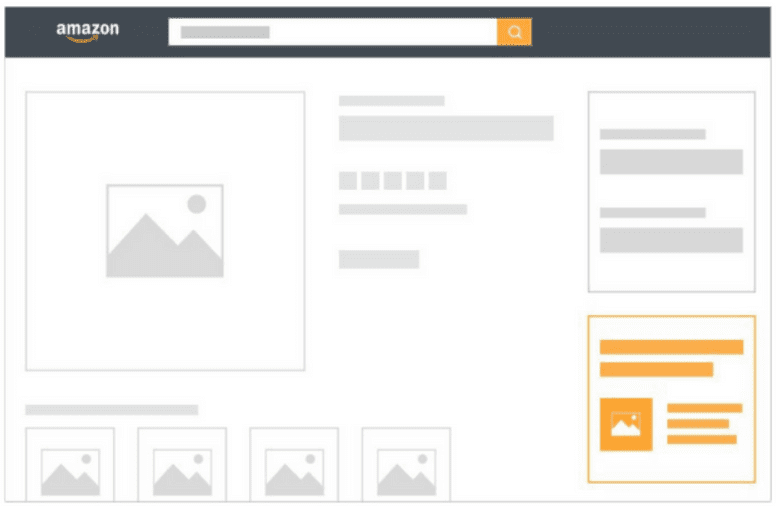 Amazon Product Display Ads
Amazon Display Ads show up on the left side of product pages where they cover a substantial amount of real estate. This type of campaign is well suited for spreading brand awareness (vs generating sales). These are fantastic for creating initial interest in high cost items, like electronics.
They are more automated campaigns since it is not possible to select a list of keywords, unlike the two previous ones. Amazon claims their Product Display Ads increase brand awareness and purchases over time, including clicks on future ads.
At Wedgewood Marketing, we're proud to bring years of marketing experience to every project. Our team of experts have a keen understanding of digital marketing, from social media advertising to website development.
Choose Amazon PPC Experts to run your campaigns.
Our team will review your existing Amazon Advertising account and give you recommendations on both your PPC campaigns and product listings. This is going to set your company up for short-term and long-term success.
PPC and other ad campaigns provide a short-term return on investment. They connect people to your brand in the moment, and often work best by striking an impulsive urge. A well-designed PPC campaign will cause higher sales, but once the campaign is over the effect may be too.
Updating product listings drastically improves your campaign's effectiveness. More than that, it creates a solid foundation for your customers' trust in your brand. Each listing being professionally managed will give your customers a greater sense of security.
At Wedgewood Marketing, we care about helping you build a better tomorrow for your company.
Following the audit, we create a custom campaign breakdown for your business. We use best practices and our expertise to build scalable and profitable PPC campaigns. While it's tempting to offer cookie-cutter packages for services, we recognize that every marketing campaign is unique. That's why we build every campaign around our clients.
When you work with us, you can trust that you'll get your money's worth. You aren't paying for fancy bells and whistles you don't need. We present a custom strategy to meet your business needs, nothing more and nothing less.
Powered by Machine-Learning AI
Unlike most agencies, we use artificial intelligence to manage our Amazon PPC campaigns. This mean that hundreds of changes are made to your account on a daily basis, in order to maximize performance. By using AI, we're able to offer you a better service with more accuracy and lowered costs.
Today, AI can handle everything from complex calculations on retargeting to outbidding your competitors for prime keywords. As a cutting-edge Amazon marketing agency, we're proud to use the latest technology to help your business grow. With tried and tested methods and modern tools, our teams take your marketing to the next level.
Our team can help you with creating compelling video ads that are a perfect fit for your Amazon PPC campaigns. Videos tend to perform really well since they generate a lot more engagement than static ads.
What Our Clients Love About Wedgewood Marketing
We have the experience and understanding to help you take your ad content up a notch. Our clients love that we help them meet their goals by increasing traffic, teaching their internal teams, and developing plans unique to their companies.
Because we take the time to understand your brand, customers, and products, we can cater all of our advice to your unique marketing situation. Our goal is to set you up for success, tomorrow and for years to come.
We're people first, and we want to be partners with you in the future of your business.
Absolutely. You might think our opinion is biased, but it's founded in the same things we build our strategies from: facts. Most marketers find the RoAS (see below) of Sponsored Products, Sponsored Brands, and Sponsored Display to be overwhelming valuable.
Like any other advertising campaign, what you put in is what you can expect to get out. A well designed PPC campaign can lower ad spend while increasing leads. On the other hand, a poorly designed campaign can eat a budget with no return on investment in sight.
Google ads are pay-per-click, which can make it hard to calculate costs. Each keyword is also worth a different amount, depending on the competition. We do everything in our power to get you the highest possible return on your investment without sacrificing your budget.
That's why we start our onboarding process with a comprehensive Amazon audit. We take the time to understand your business and its needs, so we can make the best plan at the beginning. With time, strategies evolve and we're here to help every step of the way.
Don't feel bad if you're struggling to understand these. They're two sides of the same coin.
Your ACoS (or Advertising Cost of Sale) is your ad spend divided by sales (like, $5 in ad spend / $20 in sales = 25%).
Your RoAS (or Return on Ad Spend) is your sales divided by ad spend (like, $20 in revenue / $5 in ad spend = 4).
5-Star Average Review
Our Google reviews speak for themselves with 100% satisfaction rate across our customer base. You can also read our Google reviews and why our clients love us!
No-Strings Attached
Start with a Free Audit and let us do the upfront work for you! No commitment on your end and we provide you with a full deck of recommendations.
Take the Next Step.
No Strings Attached.
Schedule Your
Free Marketing Audit
Fill out the form below about how we can potentially help you!
We dive into your Digital Marketing strategy and provide you with insights regarding: