Amazon Marketing Services in Charlotte, NC
In a complicated and growing eCommerce market, Amazon has carved out a unique position serving B2C companies like yours. With robust tools for protecting intellectual property, unparalleled consumer loyalty, and vast marketing potential, it can be challenging for individual companies to stand out. Wedgewood Marketing is a leading eCommerce and Amazon marketing agency, and we're ready to help you meet all of your business goals.
In 2020, Amazon advertisers spent 6.8 billion dollars on advertising in the United States. It is a number that keeps growing at a rapid pace on a yearly basis.
If you sell any product online, you need to have a presence on Amazon both from a branding perspective and the opportunity to run advertising campaigns.
There are various challenges attached to Amazon Marketing, namely: What do we need to get started? How do we make sure our brand is more visible than our competitors'? What is the right budget to reach our business goals?
Thankfully, our Amazon Advertising experts are here to answer your questions. Schedule your Free Amazon Audit using the button below to get started!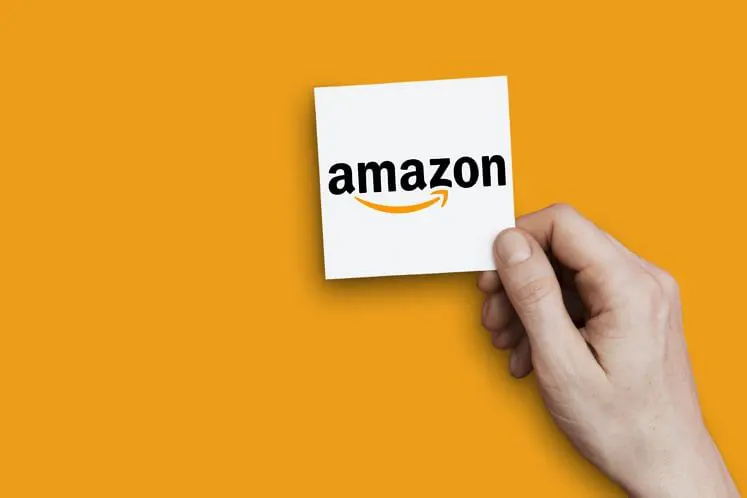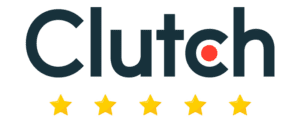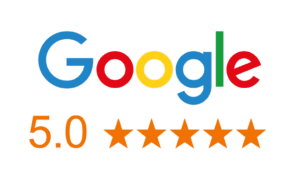 What we Do for Your Amazon Account
Enhance your Amazon Listings with the right Agency
When you think about Amazon advertising, your mind might jump to sponsored listings and banner ads. They have their place, but they're more like the frosting on the cake. At Wedgewood, our online marketing strategies start in the foundation layers.
Our team starts with a thorough audit of your Amazon account, including ensuring that your products are optimized properly. 
Our Amazon marketing agency in Charlotte takes the time to understand every aspect of your Amazon presence. We don't make a single change until we know everything we need to help you succeed. We want to know your brand, your customers, and your business needs and budget inside and out. 
We're here to help you build your brand's relationship with consumers from the ground up. Armed with a strong knowledge of your brand and industry, we'll help you implement best practices and create a strategy to take your Amazon account to new heights.
Product Listings Optimization
Every product in your catalog needs to be set up for success. This means high-quality product photos, well-written descriptions, classifying the products in the right categories, and structuring your page for a better conversion rate.
Much like search engine optimization (SEO), optimizing your listings is more than including the right keywords. Everything that goes into your listing is developing your brand. Having nice product listings is a great start. But creating a unified style across your listings, adding product videos, and leveraging all your available tools will make your offerings more appealing.
Product listings aren't just selling your product to customers. They're also feeding Amazon the necessary information to help people find your product. Your product title is one of the first things your customer sees, but Amazon is like a search engine. It's using your product's metadata, categories, and more to get it to your customer. 
Our teams take the time to optimize every aspect of your listings to get them in front of the right customers and close sales.
A well-written product description needs to include the proper keywords. This will allow Amazon users to find your products based on their search terms. Our management service includes keyword research, competitive analysis, and content optimization for your listings.
At Wedgewood Marketing, we develop innovative strategies for keyword research and SEO improvement. We take the time to understand your position in your industry, and how to make you stand out from your competition. Using the right keywords in your product titles, descriptions, and bullet points can substantially increase your chance of connecting with the right audience.
Like any other search engine, Amazon has a complicated algorithm. It's working overtime to put high-quality listings front and center while hiding low-quality listings. The way that the algorithm does this is by ranking product listings and sellers.
Our experienced team of Amazon marketers knows how to increase your ranking, grow your sales, and make your brand stand out in a sea of competition.
Wedgewood Marketing is a cutting-edge Amazon agency. We understand that digital marketing goes beyond optimizations and paid media advertisements. Your pricing strategy is a part of your brand and how you connect with the right audience.
As a part of our audit, we will review your pricing strategy, including your bottom line, after paying Amazon's fees. Additionally, our competitive analysis will reveal if your products are priced properly on the market. This will help your business get the best ROI without spending a dollar in advertising.
As a professional Amazon marketing agency in Charlotte, we're equipped to overhaul your Amazon presence, so you get the most out of every element.
Amazon Catalog Optimization
Some Amazon advertisers have already setup their product catalogs. We will review its organization and make sure the breadcrumbs (parent-child structure) are implemented the right way. If you sell multiple related items, properly organizing and optimizing your catalog makes it easier for buyers to compare items and feel secure making a purchase.
We're here to help you develop and advertise a cohesive brand. The investments you make into establishing your Amazon presence and putting your best foot forward will save you money for years to come. Future growth will develop from the systems you implement today. Guarantee success with a solid foundation by optimizing your Amazon catalog.
Pay-Per-Click advertising allows your products to be shown at the very top of the Amazon search results page. We help with creating, launching, and optimizing the following campaigns:
Sponsored Product Ads
Sponsored Brands
Product Display Ads
Digital marketing is probably best known for PPC advertising, and Wedgewood has a proven track record of PPC success. We have years of PPC marketing expertise spans popular social media platforms like Facebook and Instagram, alongside PPC campaigns with Google.
With a keen understanding of Amazon's capabilities, your customers' mindsets, and marketing savvy, we can connect your products and brand in front of clients who are ready to buy.
When you hire an Amazon Marketing Agency in Charlotte, North Carolina, you may be afraid you'll lose that front-row seat and insight into your business's performance. Our teams are dedicated to keeping you in the loop. At every turn, we want to make it easy for you to make the decisions your company needs to thrive.

That's why we keep our clients updated of their Amazon performance through in-depth reporting and analytics. But we don't leave you with endless pages of confusing numbers and incoherent diagrams. We meet with our clients on a weekly or bi-weekly basis to go through the most recent optimizations and performance insights.
Amazon Brand Registry allows businesses to register a trademark. This gives advertisers greater control over their listings and protects them from copyright infringement. We can help with the trademark application and register an Amazon brand. 
You might not realize it, but Amazon lets any brand register, not just Amazon sellers. Having your business and brand registered does more than create a cohesive brand image for your consumers. Amazon provides powerful tools for taking down intellectual copyright infringement, managing patent infringement, and more.
Our team of Amazon experts is happy to help you navigate the tools Amazon has to offer you/
We live in an increasingly international world, and with that comes more competition for every business. A quick Google search will help you find a dozen marketing firms and freelancers offering their services for pennies on the dollar.
At Wedgewood Marketing, we partner with our customers to ensure long-term success on every project. We understand the complexities of marketing and how foundational elements, like a company's webpage design, can undermine sales.
That's why we start our projects with a free, no-obligation audit of your company's existing Amazon presence. With a clear understanding of your company's struggles, goals, and budget, we can help you create a brand presence today that will transform your business for years to come.
Lower Ad Spend With Increased Performance
Wedgewood Marketing is more than another Amazon marketing agency in Charlotte. We understand that Amazon agency services go beyond PPC management. Well-written product descriptions, optimized listings, and developing the right pricing strategy for your company will take you further than the best PPC campaign.
With the proper foundation in place, we can lower your Amazon ad spend while increasing your conversions. Contact us today for your free Amazon account audit and take the first step towards the eCommerce performance you want to see.
Evolving Strategies for Your Online Performance Metrics
It's easy to get caught up in a strategy and fail to see a new path forward. With years of marketing experience, we understand how to update your marketing strategies to create impact. At every stage, we consider how your business and customers are responding so we can make adjustments.
Are you competing for expensive clicks that aren't giving you the return on investment (ROI) you want? With our innovative process, we can find a new way to reach your customers with lower-cost, high-performance keywords. Do you use the same keywords for long periods until the ROI drops too far? Our team can develop a powerful keyword bank while continually optimizing your campaign.
Whatever marketing services your business needs to thrive, we can provide. Take your sales to the next level and contact us today for your free, no-obligation Amazon audit.
Selling on Amazon can seem simple, but the costs can add up fast. You'd be amazed how many Amazon sellers don't know how to optimize their pricing strategy to recover Amazon's fees. We can help you understand Amazon's fees and how they affect your bottom line. 
Our experienced marketing specialists are experienced in health and wellness, real estate, industry, and more. We can support your business's long-term stability by doing more than optimizing your listings to encourage organic traffic and developing custom PPC campaigns for your brand. 
Wedgewood Marketing will take the time to determine your position in the market and understand your ideal customers. With that in mind, we can help you develop a pricing strategy to maximize your revenue and indicate your product value to consumers.
Full-Service Amazon Marketing Services
It can be tempting to find one specialist at a time as your business needs to develop, but this can cost you time and money in the long run. Not every professional handles collaboration well, provides thorough notes and reporting, and knows how to develop a foundation for long-term success.
Our team members are educated and experienced in helping companies like yours thrive, so you don't have to worry about the details. We take care of everything and ensure you're entirely in the know from square one. We know what changes will have the most significant effect on your sales, and we can develop a strategy that meets your business's goals. 
As a cutting-edge marketing company, Wedgewood Marketing makes it easy to get all of the Amazon marketing services you need in one place. We take advantage of technology wherever we can, from using Artificial Intelligence to handle bidding to redesigning accounts to provide better reporting.
Whether you've been doing business on Amazon for years or you're just starting, our team can help you drive sales, increase revenue, and lower costs.
Also Serving: North Carolina, South Carolina, Virginia, Rock Hill, Fort Mill, Columbia, Gastonia, Huntersville, Lake Norman, Winston-Salem, Greensboro, Durham, Raleigh, Wilmington, Asheville
Take the Next Step. No Strings Attached.