Increasing a Fence Company Appointment Count by 45% without Spending More Advertising Dollars!
The company has seen diminishing appointments in 2022 and 2021 compared to the previous years. New competitors and reduced website traffic has resulted in lower monthly revenue for this fencing installer. They did not have any additional Marketing budget to allocate. 
Challenge: Launch  SEO & PPC campaigns to start generating 20 to 30% more appointments for residential and commercial customers.
The client's expectations were met above and beyond in a matter of weeks. Appointments increased by 45% and they had one of their best quarters since the start of the company.
They are currently planning on hiring additional sales people to keep up with the demand.
Check the metrics below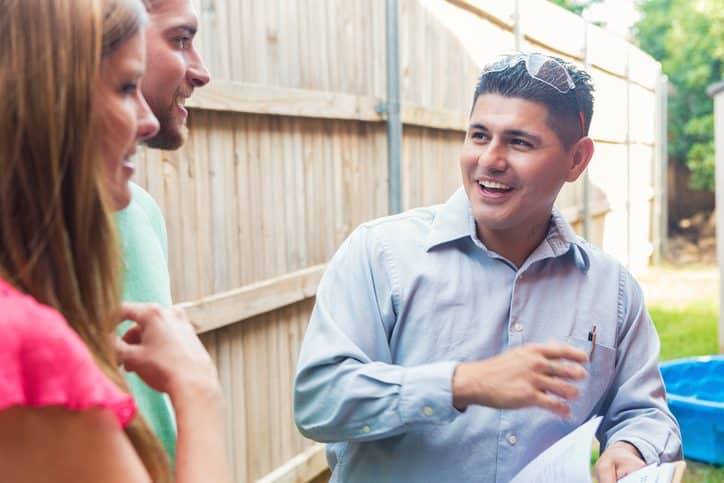 Performance saw an immediate impact the second month with a 20% increase in Google Ads appointment.
Following an in-depth SEO optimization of their website and Google My Business profile, the overall business saw a 45% lift in appointments.
Our team found a list of issues with the Google Ads campaigns, the on-site SEO and off-site SEO.
This resulted in a complete overhaul of the PPC campaigns, website, and Google My Business Profile
Our team completely recreated the Google Ads campaigns, with high-intent keywords while eliminating wasteful search terms.
We wrote compelling ad copy and ad extensions. We also made use of all available ad extensions such as Promotion, Image, and more.
We separated search queries into different categories: fence type, commercial vs residential, and geo-targeted keywords. This allowed us to go for a more surgical approach and maximize performance.
The website copy was very informative but it was lacking a clear call-to-action message.
We changed the website design and make sure it is made to trigger action from users. We saw a direct impact after our best practices were implemented. 
Search Engine Optimization
We conducted keyword research and created an ad hoc content strategy for their website. The goal was to expand the list of targeted keywords and rank on Google for more of them.
We wrote over 25 pages of content to target those keywords and we keep adding multiple new pages every month to keep the site fresh and optimal for SEO
New title tags, description tags, and schema were implemented across the entire website to improve the on-site SEO and its visibility across the web
We made update to the landing page design and tested different call to action. 
We made a YouTube video to introduce the company to new customers and expand our SEO efforts into YouTube. It also helped increase the engagement on the website
We listed the business information (NAP Consistency) across all major web directories. This disseminated their contact information across the web and increased their footprint online.
Are You a Fence Installer?
Can you Handle Additional Leads?
If you would like to see similar results for your company, take the first step with our free marketing audit. We take the time to review your website, Google My Business profile, and your advertising campaigns. We provide you with a complete deck of recommendations with no obligations on your end. Click the button below to get started!
Schedule Your
Free Marketing Audit
Fill out the form below about how we can potentially help you!
We dive into your Digital Marketing strategy and provide you with insights regarding: